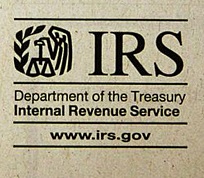 "Welcome to the IRS. Live telephone assistance is not available at this time. Normal operations will resume as soon as possible." This is the message anyone calling to ask about tax matters heard after dialing the IRS this week.
If you need to apply for U.S. residency certification for the current year 2019, it is still possible to do so. The IRS will accept the application but the processing will start after the shutdown is over. Applications sent to the IRS by fax are stored in the IRS computer, and when the processing starts, the earlier your application was received, the faster it will be processed. Our advice: do not wait for the government shutdown to end, you can submit the application now.
Related search terms: "form 6166", "federal apostille for form 6166", "us residency certification", "us apostille legalization", "how to apostille form 6166"

---
What does Form 6166 look like?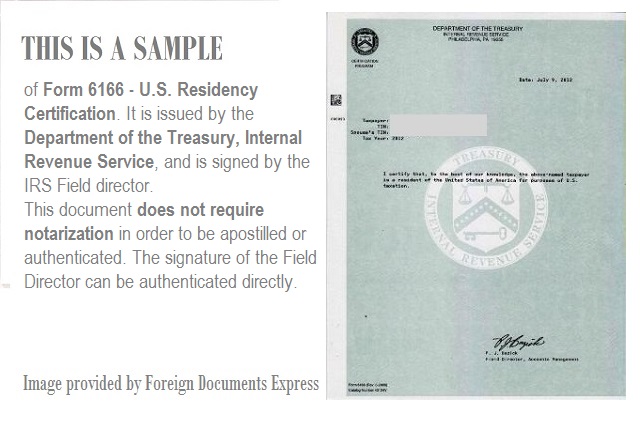 If you have an original Form 6166 - U.S. Residency Certification, please do not have it notarized in order to get an apostille. This document can be apostilled directly.
---
Apostille for Form 6166: price, processing time, order form
Please send the original Form 6166 to us, and we will get an apostille for it.
U.S. (federal) apostille: $175 (Fedex within the U.S. is included)
FedEx International is $60 (most countries)
FedEx International to Eastern Europe and South America is $90
Processing time:
4-5 bus. days
Apostille Order Form (PDF file)
Complete the Order form and enclose it with your document(s). Our mailing address is
Foreign Documents Express
123 Seventh Avenue, Suite 175
Brooklyn, NY 11215
---
Need to order Form 6166, U.S. Residency Certification?

---