MAY 28, 2019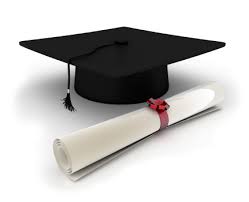 How do you get your diploma, university degree, transcript, verification letter certified and attested for use in the Philippines?
The Philippines is now a Hague Convention country, therefore the legalization of your degree by the Embassy of the Philippines is no longer required. Before the Philippines joined the Apostille Convention in 2018, the attestation was a chain type legalization procedure which included the Consulate / Embassy of the Philippines. Now a Hague apostille issued by the Secretary of State will make your document valid and legal in the Philippines.
Related search terms: "philippines legalization", "philippines authentication", "philippines diploma attestation", "diploma for the philippines", "philippines embassy legalization, "certificate attestation for the philippines", "apostille for philippines"
---
Apostille for the Philippines
We provide fast and reliable apostille services for the Philippines. We can apostille the original diploma or a copy of the diploma, depending on your needs.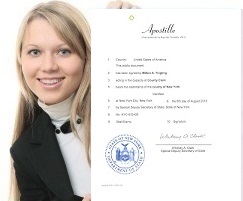 If your documents are notarized by a New York notary public, we will take it to the respective County Clerk before having it authenticated at the state level. However, please email a copy of your document first for a free evaluation. We need to make sure that the notary has followed all the requirements. If your document is not notarized, we can have it notarized and apostilled in Washington DC. Please check our 24-hour apostille service for a copy or your diploma / transcript or send us the original.
---
How to order an apostille for the Philippines?
Email a copy of your document for a free evaluation. We will tell you if your document qualifies for an apostille, and how to proceed.
Mail the original document to us or email a scanned copy, and we will take care of the legalization for the Philippines.
Price:
$175
(per apostille)
(FedEx 2nd day within the U.S. is included).
Processing time:
3-4

bus. days (if the notary is qualified outside the five boroughs of New York City, the processing time will be longer)
.
FedEx International is $60 (most countries)
Apostille Order form (PDF file)
Complete the Order form and enclose it with your documents. Our mailing address is
Foreign Documents Express
123 Seventh Avenue, Suite 175
Brooklyn, NY 11215
---
What other documents can be legalized for the Philippines?