How to get an apostille... in New York and nationwide?
AUGUST 6, 2016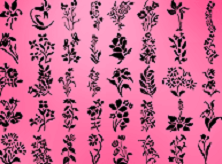 If you plan to get married in Viet Nam, you will need a document called "Affidavit of Single Status". This document is bilingual (English - Vietnamese). We provide legalization services for Viet Nam in the State of New York (for documents originating from New York), and nationwide (all U.S. States). We profide free forms of Affidavit of Single Status for Viet Nam, Certificate of Good Mental Health for Viet Nam, a Power of Attorney for Viet Nam.
Related search terms: "single status affidavit for vietnam", "legalization for vietnam", "getting married in vietnam", "affidavit of eligibility to marry in vietnam", "documents for vietnam" "certificate of no impediment", "how to get a single status affidavit for vietnam"