How to get an apostille... in New York and nationwide?

MAY 24, 2017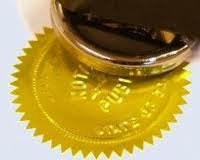 The New York State Department of State Licensing Division allows you to verify whether the notary who notarized your document(s) is in good standing.

If you have a document (e.g. a power of attorney, consent, letter, degree, transcript, etc.), notarized by a New York notary public, check if the notary is active, before submitting your document for an apostille or embassy legalization. It sometimes happens that a notary forgets to renew his or her commission, makes a mistake in the expiration date of his or her license, misspells his or her name on the notary stamp. To avoid delays in the processing, it pays to check if the notary is in good standing, and if the notary information corresponds to that in his or her license.
Related search terms: "new york notary verification", "how to verify a new york notary", "notary apostille", "apostille for notarized document", "international notary public"