Form 6166 - U.S. residency certification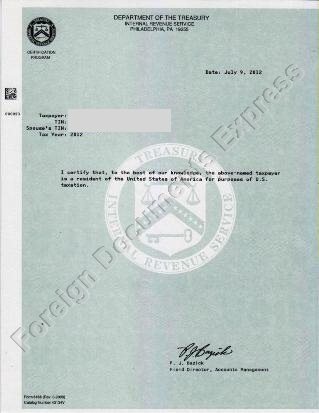 Form 6166 (U.S. Residency Certification) is a letter printed on the U.S. Department of Treasury stationary certifying that an individual or a company was / is a resident of the United States for the purposes of income tax laws of the United States. You may use this form to claim income tax treaty benefits and certain other tax benefits in foreign countries.
Do you have an original Form 6166 and need an apostille?
Mail the original to us along with the
Order Form
, and we will get an apostille or embassy seal for it. As this is a federal document, an apostille will be from Washington DC. The processing time is 4-5 business days.
Do you need to get Form 6166? We can get Form 6166 and have it legalized by an apostille or foreign embassy. The retrieval takes anyhere between 8 and 10 weeks, there is no expedited service.
---
Prices and processing time: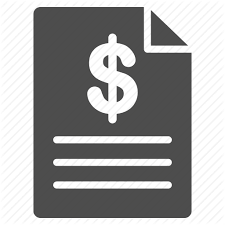 Form 6166 + Apostille:
$325 (for individuals), $425 (for organizations)
. Processing time:
8-10 weeks.
Form 6166 + Embassy legalization: $525 (for individuals, most embassies), $625 (for organizations, most embassies). Processing time: 8-10 weeks + embassy processing time.
FedEx (2nd day):
$20;
FedEx (standard
overnight): $30
FedEx International: $75 (most countries)
FedEx International to Eastern Europe, South America, Africa: $115
---
Save
Save