JANUARY 27, 2017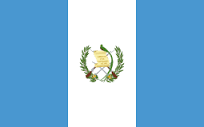 Starting September 18, 2017 Guatemala will be accepting Hague apostilles.
On 19 January 2017, the Republic of Guatemala deposited its instrument of accession to the Hague Convention of 5 October 1961 Abolishing the Requirement of Legalisation for Foreign Public Documents (the "Apostille Convention"), making it the 113th Contracting State to the Convention. Following the usual procedural steps, the Convention will enter into force for Guatemala on 18 September 2017.
Related search terms: "new york apostille for guatemala", "document legalization for guatemala", "documents for guatemala", "how to legalize a document for guatemala"
---
How to legalize documents for Guatemala?
The Apostille Convention (also known as the Treaty of Apostille, or The Hague Convention will abolishing the Requirement of Legalisation for Foreign Public Documents) was signed on October 5, 1961. Now that Guatemala joined the Convention the procedure of document legalization for this country will becoming much less complicated. Before you had to go through multiple steps to have your documents legalized (in many case these steps included notarization, county clerk authentication, Secretary of State level (foreign certificate), federal level (U.S. Department of State in Washington DC), and, finally, the embassy. Now, the legalization will be complete at the state level. The Office of the Secretary of State will issue an apostille, and your document will be good to be shipped to Guatemala. An apostille will make your document valid and legal in Guatemala, but it only will be happening after September 18th, 2017. Until then, all documents still need to be legalized by the Consulate or Embassy of Guatemala.
Most common documents we process for Guatemala are
New York birth certificates
New Yorkmarriage certificates
New YorkNew Yorkdeath certificates
New York divorce judgments
New York criminal records
powers of attorney and other personal documents notarized by a New York notary
New York corporate documents including articles of incorporation, certificates of good standing, bylaws and operating agreements, corporate powers of attorney, recolutions, consents, etc.