Do you need a Hague apostille for an Idaho document? We provide Apostille and Embassy legalization services in the State of Idaho and nationwide, for documents intended for international use.
If you are traveling overseas, or sending an Idaho document for use in a foreign country, you may be required to have the document apostilled or legalized. Hague apostilles have been adopted internationally as a uniform way of verifying documents sent between countries.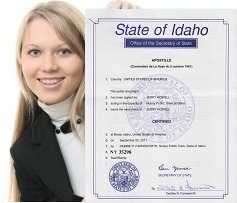 What does an Idaho apostille look like?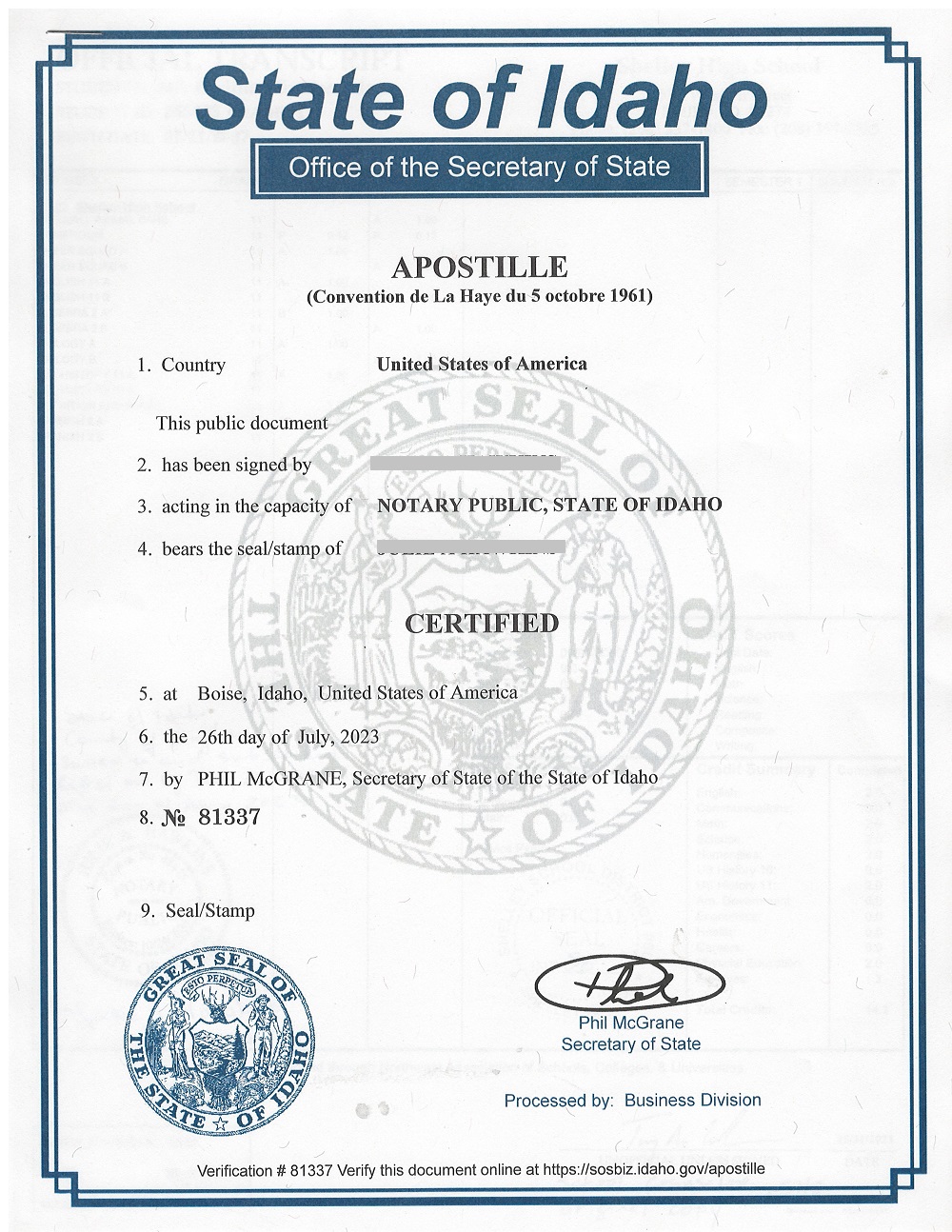 In the State of Idaho, as in all U.S. states, an apostille is a separate page attached to the document by a staple. It is signed by the Secretary of State (facsimile signature) and has the Great Seal of the State of Idaho.
Price, processing time, order form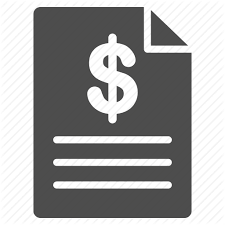 Idaho apostille: $175
USPS Priority mail (within the U.S.): free
You will find more shipping options in the
Order Form
Processing time: app. 2 weeks + mail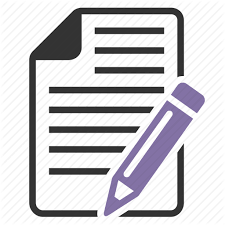 Please complete the Order Form and mail it with your original document(s) to
Foreign Documents Express331 Newman Springs Rd., Bldg. 14th Floor, Suite 143Red Bank, NJ 07701
If you are sending your document(s) from a foreign country, please use FedEx, DHL or TNT, and email the tracking number so that we can watch for your package.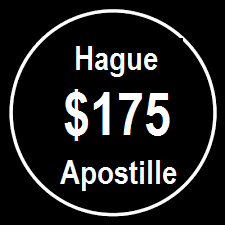 No hidden fees.
Our guarantee: If we are unable to get your documents apostilled or legalized, we issue a 100% refund, we do not keep any service fees.
Idaho apostille guidelines:
The following documents qualify for Idaho apostilles:

documents
notarized by an Idaho notaries public

documents
originating in an Idaho court, clerk of a court, public prosecutor or process server

Idaho administrative documents

official certificates placed on documents

documents issued by Idaho Secretary of State
More Idaho apostille tips:

Idaho birth, marriage and death Certificates should be obtained by the Bureau of Vital Records and Health Statistics.

Idaho notarized documents (examples: powers of attorney, affidavits, corporate documents, etc.): the notary public MUST complete a notarial certificate (jurat or acknowledgment)

Your document may be in a foreign language. However, the notarial statement must be in English.
We obtain apostilles for documents originating from all 44 Counties: Ada | Adams | Bannock | Bear Lake | Benewah | Bingham | Blaine | Boise | Bonner | Bonneville | Boundary | Butte | Camas | Canyon | Caribou | Cassia | Clark | Clearwater | Custer | Elmore | Franklin | Fremont | Gem | Gooding | Idaho | Jefferson | Jerome | Kootenai | Latah | Lemhi | Lewis | Lincoln | Madison | Minidoka | Nez Perce | Oneida | Owyhee | Payette | Power | Shoshone | Teton | Twin Falls | Valley | Washington
Foreign Documents Express customer reviews