Arkansas Hague Apostille

Many transactions in foreign countries involve documents prepared in the US or issued by state governmental agencies. Whether you are setting up a business in a foreign country, applying for a job overseas, studying abroad, adopting a baby, or marrying a foreign national, foreign governments require that your documents are apostilled or authenticated. Hague apostilles make your documents valid outside the United States, in the countries that joined the Hague Apostille Convention. We provide apostille services in the State of Arkansas for all kinds of documents intended for use abroad.

Related search terms: "arkansas apostille", "arkansas secretary of state apostille", "arkansas apostille seal", "arkansas notary apostille", "apostille legalization", "arkansas birth certificate apostille", "arkansas marriage certificate with apostille", "how to get an apostille in arkansas", "how to get an apostille"

---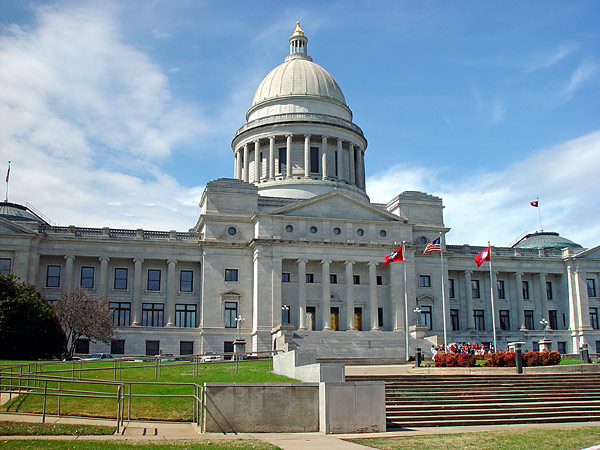 We provide FAST and RELIABLE apostille services in the State of Arkansas for all kinds of documents originating from Arkansas, both personal and corporate. We can also obtain many kinds of documents from Arkansas state agencies, including certified copies of vital records, court judgments, corporate documents, etc. Please contact us.
Arkansas apostille guidelines:
The purpose of an Apostille is to verify for foreign government that a public official who signed or certified the document is in good standing. Make sure your document

has an original signature and is properly notarized by a currently commissioned Arkansas Notary Public, or

is an official certified copy of Arkasas Vital Record (certified copies of birth certificates, death certificates or marriage certificates) signed by the Registrar of the Arkansas Health Department, Bureau of Vital Statistics, or

is an official Arkansas court document, or

is issued by Arkansas Secretary of State
---
Arkansas apostille tips:

Arkansas law does not allow notaries to make and certify copies of vital records (birth, death certificates) and other public records. Copies of vital records need to be obtained through the vital records division of the Health Department.

If the document is in a foreign language, it will need to be translated to English before the Secretary of State's Office can issue an apostille.

Documents must be correctly notarized with a jurat or acknowledgment statement. The jurat or acknowledgment statement should be for each individual signature.

Academic documents such as diplomas, transcripts, verification letters and general school records issued high schools, colleges, and universities of Arkansas, must be certified by the school registrar, and notarized prior to be presented for apostille.
---
Arkansas apostille: price, processing time, order form:
Arkansas apostille: $175 (Fedex 2nd day is included, U.S. only)
FedEx (2nd day):
$20
FedEx (standard overnight):
$30
FedEx International:
$75
(most countries)
FedEx International to Eastern Europe, South America, Africa:
$115
Processing time:
5-7 bus. days
Apostille Order Form (PDF file)
Complete the Order form and enclose it with your document(s). Our mailing address is
Foreign Documents Express331 Newman Springs Rd., Bldg. 14th Floor, Suite 143Red Bank, NJ 07701
---
We process apostilles for documents originating from all 75 counties of the State of Arkansas: Arkansas | Ashley | Baxter | Benton | Boone | Bradley | Calhoun | Carroll | Chicot | Clark | Clay | Cleburne | Cleveland | Columbia | Conway | Craighead | Crawford | Crittenden | Cross | Dallas | Desha | Drew | Faulkner | Franklin | Fulton | Garland | Grant | Greene | Hempstead | Hot Spring | Howard | Independence | Izard | Jackson | Jefferson | Johnson | Lafayette | Lawrence | Lee | Lincoln | Little River | Logan | Lonoke | Madison | Marion | Miller | Mississippi | Monroe | Montgomery | Nevada | Newton | Ouachita | Perry | Phillips | Pike | Poinsett | Polk | Pope | Prairie | Pulaski | Randolph | Saline | Scott | Searcy | Sebastian | Sevier | Sharp | St. Francis | Stone | Union | Van Buren | Washington | White | Woodruff | Yell
---