Hague Apostilles from Montana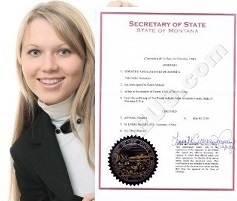 Do you need a Hague apostille for a document issued in Montana? Montana apostille is a seal that will make your Montana document valid outside the United States.

We provide FAST and RELIABLE apostille services in the State of Montana for all kinds of documents, both personal and corporate. We can also obtain many kinds of documents from Montana state agencies, including certified copies of vital records, court judgments, corporate documents, etc. Please contact us.
---
Montana apostille guidelines:
Acceptable document signers for Montana apostilles:

Notaries Public qualified in the State of Montana

County Clerk and Recorder

County Clerk of District Court

Clerk of the Montana Vital Records Bureau

Montana Secretary of State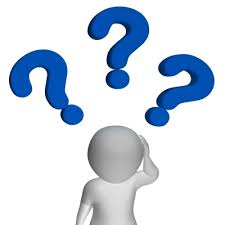 Not sure if your document qualifies for a Montana apostille? Email a copy of your document for a free evaluation
Need to obtain a personal or a corporate document from the State of Montana? We can help! Please
contact us
.
---
Montana apostille: price, processing time, order form:
Montana apostille:

$175
(Fedex 2nd day is included, U.S. only)
FedEx (2nd day):
$20
FedEx (standard overnight):
$30
FedEx International:
$75
(most countries)
FedEx International to Eastern Europe, South America, Africa:
$115
Processing time:
5-6 bus. days
Apostille Order Form (PDF file)
Complete the Order form and enclose it with your document(s). Our mailing address is
Foreign Documents Express331 Newman Springs Rd., Bldg. 14th Floor, Suite 143Red Bank, NJ 07701
---
Montana apostille tips:

All documents must be less than five years old.

Public documents, such as
birth, death, and marriage certificates
, can only be certified by someone who works in the office where the original or official copy is kept. You must obtain a certified copy of those documents from the appropriate county Clerk & Recorder's Office, Clerk of District Court, or Montana Department of Vital Records. State certification cannot be provided on certified documents more than five years old.

Private documents, including passports, driver's licenses, and diplomas, may be certified by a Montana notary; you must provide the original document for the notary to photocopy. A notary cannot certify a photocopy of a document unless the original document is provided to, and copied by, the notary personally.

Notarized documents - must have the proper notarization on the document including the notarial paragraph, notary's signature and seal

School transcripts - An authorized school official (Principal, Registrar, etc.) must certify the document:
Sample wording for school official certifying an ORIGINAL school document (Have the Principal or Registrar write this on the document):
On ___ (date)__, I the undersigned, do hereby certify that this is a true and original _ (specify the type of document)__ issued by __ (name of school)___.
[Signature of school official]
[Printed name and Official Title]
STEP 2. A notary public must then notarize the school official's signature using a correct notarial block.
State of MontanaCounty of __________________This instrument was signed before me on __________________by ________________________________________.
Print name of signer(s)
________________________________________
Notary Signature
Seal/stamp
Diplomas:
Diplomas may be copied by any notary who will then complete or attach a copy certification block on the back side of the copy. The notary must make the copy.
If you are not able to get a certified and notarised copy, please email a copy of your document for a free evaluation.
---
We obtain apostilles for documents originating from all Montana counties: Beaverhead | Big Horn | Blaine | Broadwater | Carbon | Carter | Cascade | Chouteau | Custer | Daniels | Dawson | Deer Lodge | Fallon | Fergus | Flathead | Gallatin | Garfield | Glacier | Golden Valley | Granite | Hill | Jefferson | Judith Basin | Lake | Lewis and Clark | Liberty | Lincoln | Madison | McCone | Meagher | Mineral | Missoula | Musselshell | Park | Petroleum | Phillips | Pondera | Powder River | Powell | Prairie | Ravalli | Richland | Roosevelt | Rosebud | Sanders | Sheridan | Silver Bow | Stillwater | Sweet Grass | Teton | Toole | Treasure | Valley | Wheatland | Wibaux | Yellowstone