Do you need a New York apostille for Armenia?
Both Armenia and the United States are members of the Apostille Convention. This means that any document issued in the U.S. and intended for Armenia must be legalized by a Hague apostille. An apostille is an international stamp that will make your U.S. document valid in Armenia. No consulate or embassy legalization is required.
Email a copy of your document for a free evaluation. Then mail your document(s) to us and we will take care of the New York apostille legalization for Armenia. You can also check if your document qualifies for our 24-hour apostille service.
---
NY apostille for Armenia: price, processing time, order form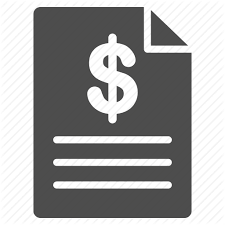 New York apostille: $175
(USPS Priority within the U.S. is included)
Processing time: currently 3,5 - 4 weeks* + mail
FedEx (2nd day):
$20;
FedEx (standard
overnight): $30
FedEx International: $75 (most countries)
FedEx International to Eastern Europe, South America, Africa: $115
* Please note that locally issued vital records and documents notarized outside the five boroughs of New York City take longer (5-10 bus. days).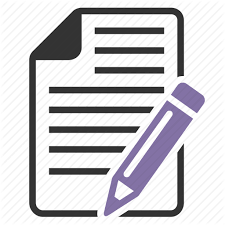 New York Apostille Order Form (PDF file)
Complete the Order form and enclose it with your documents. Our mailing address is
Foreign Documents Express
331 Newman Springs Rd., Bldg. 1
4th Floor, Suite 143
Red Bank, NJ 07701
---
Armenia apostilles: what documents qualify for Armenia apostilles?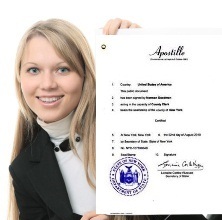 Common documents we apostille for Armenia are:
New Y

ork birth certificates
New York City and New York State marriage certificates
New York death certificates
divorce judgments issued by New York courts
single status affidavits (Free to Marry certificates, certificates of no impediment), notarized by New York notaries
criminal records issued by the NYS Office of Court Administration and by police departments
personal and corporate powers of attorney and authorization letters notarized by New York notaries
copies of passports and IDs (qualify for 24-hour apostille service)
diplomas and transcripts from New York schools, colleges and usniversities (qualify for 24-hour apostille service)
verification letters (qualify for 24-hour apostille service)
consents for minor children to travel
adoption documents
corporate documents, including articles of incorporation, organization, association, amendment, dissolution filed with the New York Secretary of State
certificates of good standing
certificates of free sale
certificates of origin
commercial invoices, etc.
Do you need a Hague apostille from a different state?
We provide Apostilles for Armenia for documents originating from all 50 U.S. States.