FBI apostille: ORDER ONLINE
If you do not have an FBI background check (FBI Identity History Summary Check known as Rap Sheet), you can get it directly from the FBI, or from one of the FBI approved channelers. Ask to get the FBI background check in a PDF format by email, it will save you time.
If you received your FBI background check by mail as a hard copy, please mail it to us along with the order form and we will get an apostille for it.
If you received your FBI background check by email as a PDF file, you can order an FBI apostille here. Please complete the form below.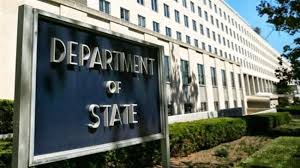 FBI background check is a federal document, this is why it needs to be apostilled by the U.S. Department of State in Washington DC.
$175

Discounts for multiple documents
All government fees included
5-7 weeks turnaround time
Free shipment within the U.S.
International shipment available
Scanned copies by email before the document is shipped to you
We understand that your documents are confidential. Be assured that are in safe hands.