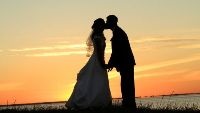 How to get an apostille for a Single Status document in Florida?
If you are getting married in a foreign country, a Single Status document is the number one document that will be required.
In the State of Florida you can either get a Single Status Statement that is issued by the state, or prepare a Single Status Affidavit that will be signed by you and notarized by a Florida notary public. An Affidavit of Single Status is a sworn statement in which you attest that you are single and free to marry. We recommend the you ask your fiance(e) to to find out if your affidavit needs to be in any specific form or contain some specific additional details. The requirements differ form country to country.
For apostille purposes both a Single Status Statement issued by the Florida Department of Health and a Single Status Affidavit singed by you and notarized by a Florida notary will be acceptable.
Florida apostille: price, processing time, order form
If your document qualifies for a Florida apostille, please send the original to us by mail.
Florida apostille: price, processing time, order form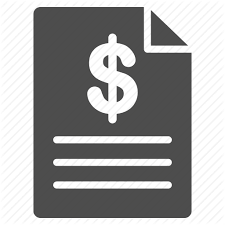 Florida apostille: $175
USPS Priority mail (within the U.S.): free
You will find more shipping options in the
Order Form
Processing time: 5-7 bus. days + mail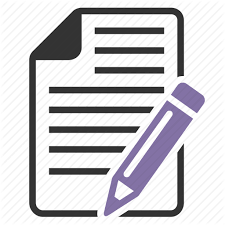 Please complete the Order Form and mail it with your original document(s) to
Foreign Documents Express331 Newman Springs Rd., Bldg. 14th Floor, Suite 143Red Bank, NJ 07701
If you are sending your document(s) from a foreign country, please use FedEx, DHL or TNT, and email the tracking number so that we could watch for your package.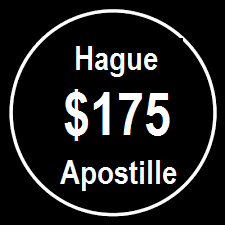 No hidden fees.
Our guarantee: If we are unable to get your documents apostilled or legalized, we issue a 100% refund, we do not keep any service fees.
Free document evaluation
What does a Florida apostille look like?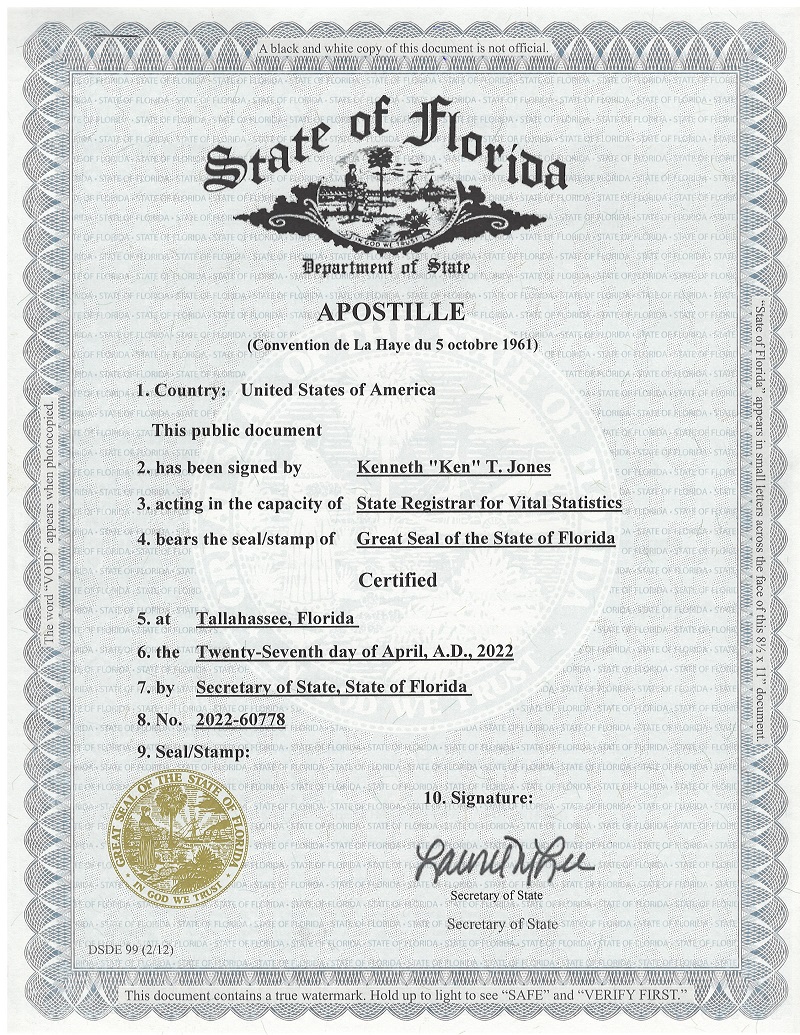 Order Florida Single Status Certificate with apostille online
Florida Single Status Statement vs. Single Status Affidavit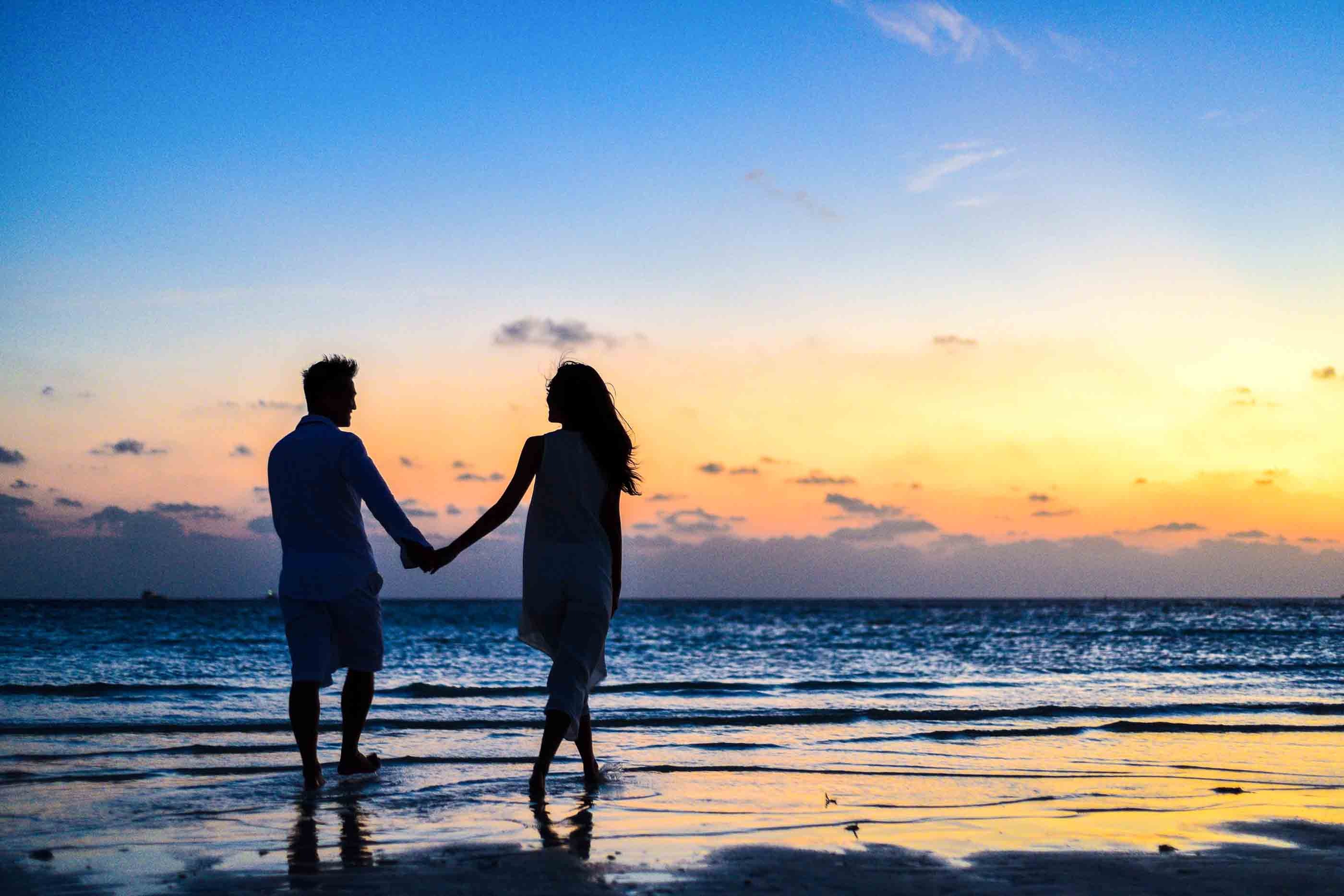 In the State of Florida, there are two ways to obtain a Single Status document:
(a)
Single Status Statement is issued by the Florida Department of Health
The Department of Health will search all 67 counties in the State of Florida to verify a marriage record is not on file. If no record is found, an official "Not Found" statement will be issued for the individual named on the application for the years specified.
Please note that after the ceremony, the marriage license is returned to the Clerk of Circuit Court to be filed and recorded. The Clerk will then forward the original license to the Bureau of Vital Statistics for permanent filing. This process takes approximately 60 days, therefore the Single Status Statement issued will not include the last 60 days.
We can get a Single Status Statment for you from the State of Florida, and have it apostilled. Please
Order online
.
(b) Single Status Affidavit signed by you and notarized by a Florida notary public.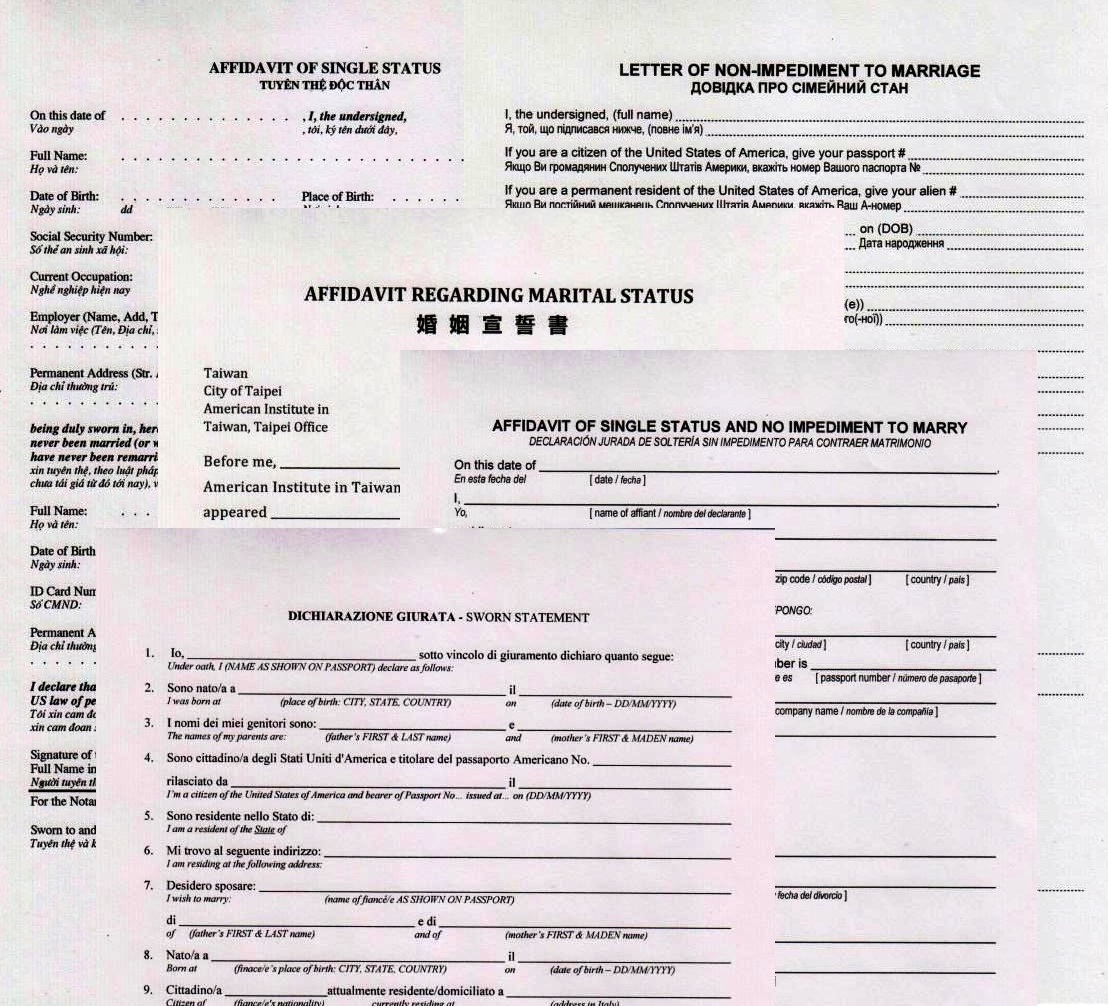 We have many samples of Single Status Affidavit in our database (including bilingual samples: English-Spanish, English-French, English-Italian, Eunlish-ukrainian, etc.) Upon request, we will email a sample to you.
Please contact us
.
This service is free.
Please note that the notarization only will not be sufficient. Your document will need an apostille or embassy legalization.
In the State of Florida it is of utmost importance that the Single Affidavit is properly notarized. The notary should use the jurat:
Sworn to (or affirmed) and subscribed before me by means of physical presence, this (numeric date) this (numeric date) day of (month), (year), by (name of person making statement).
(Signature of Notary Public – State of Florida)
(Print, Type, or Stamp Commissioned Name of Notary Public)
Personally Known OR Produced Identification
Type of Identification Produced:__________