Certification of Birth vs. Certificate of Live Birth
The State of Florida issues two types of birth certificates: Certification of Birth (also called a "computer copy") and Certificate of Live Birth (also called a "photocopy"). For apostille (legalization) purposed both Certification of Birth and Certificate of Live Birth are eligible.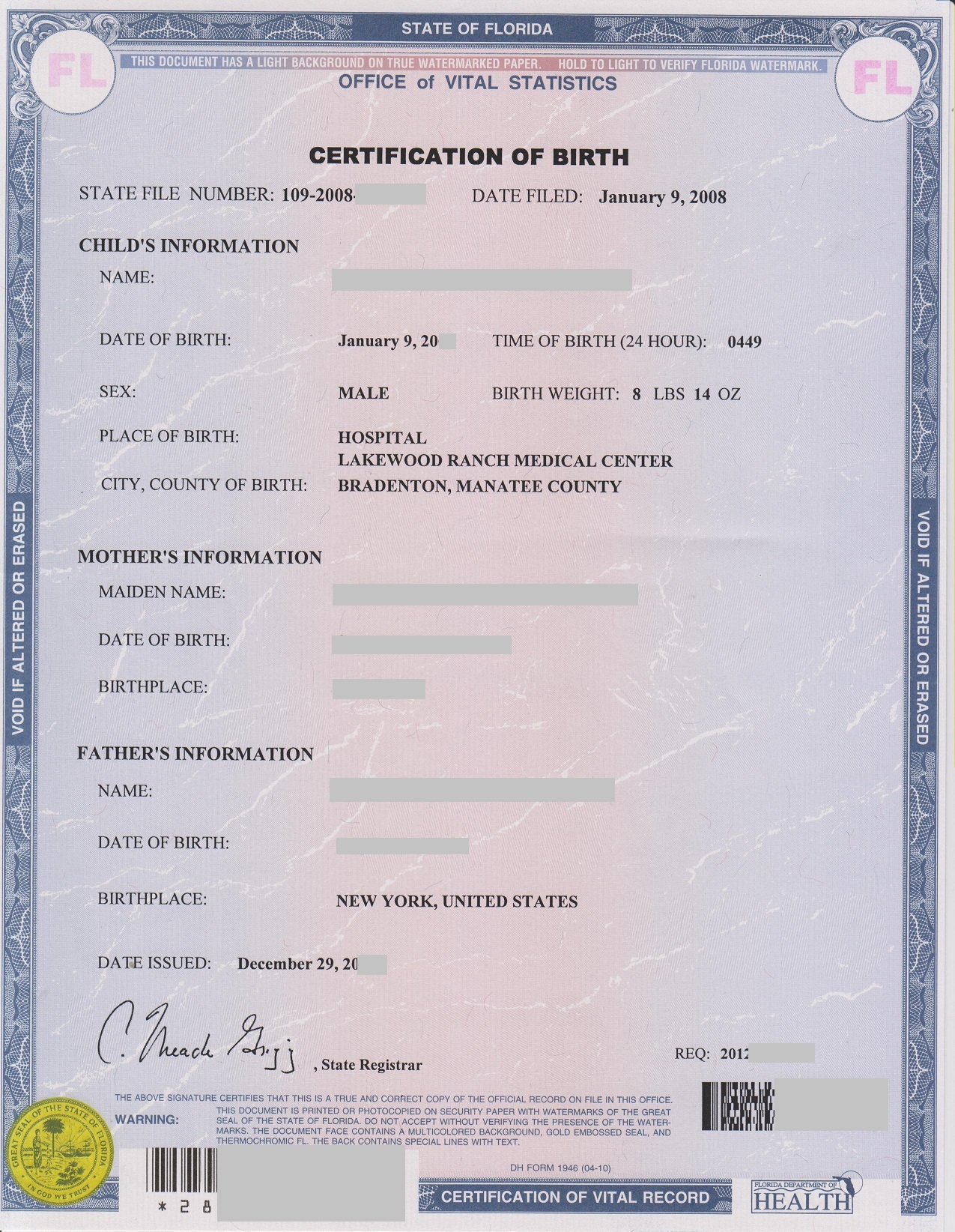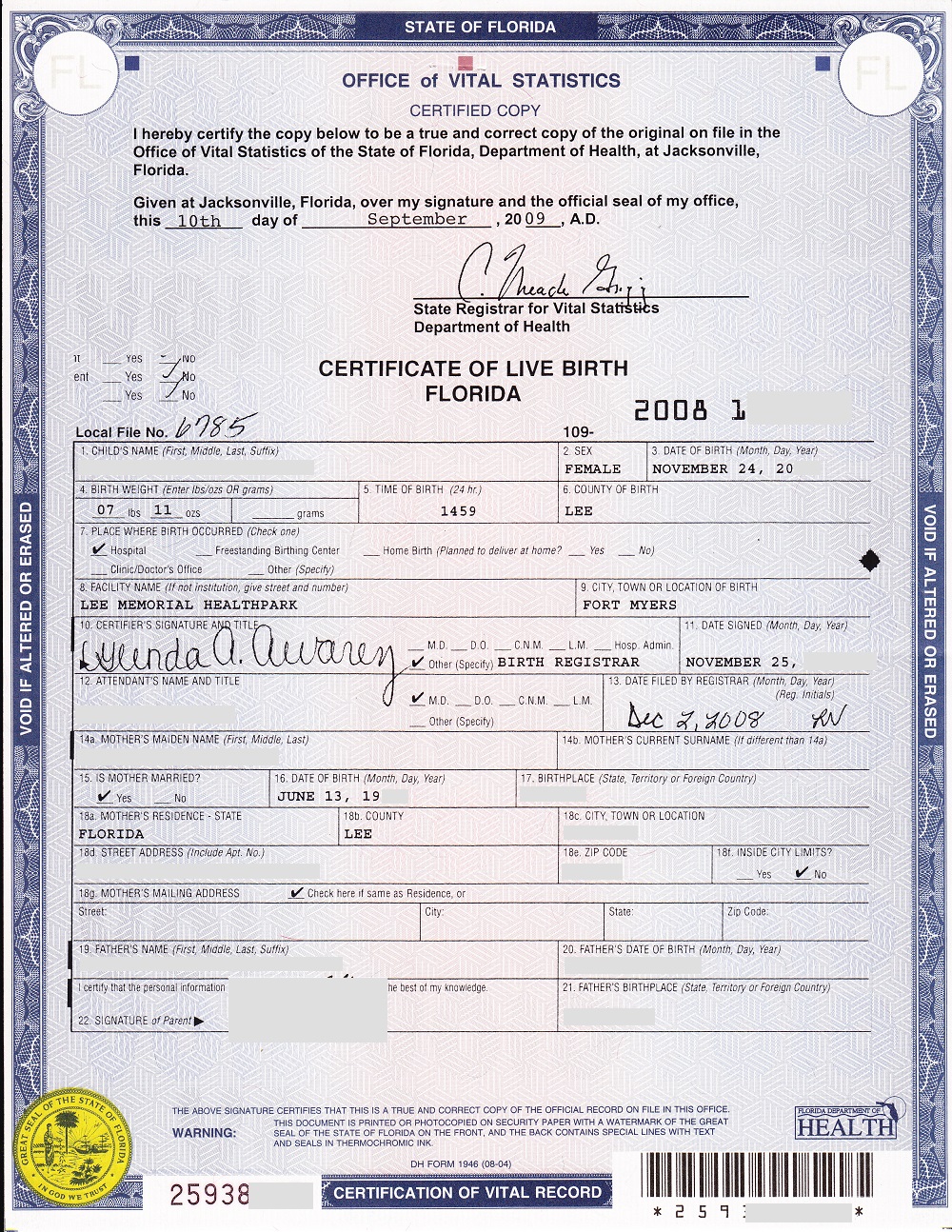 Please note that Certification of birth is considered a short form birth certificate. A Certificate of Live Birth (photocopy) is a photocopy of the actual birth certificate, it has a lot more information and can be called a "long form" birth certificate. Please contact the receiving foreign agency or the Consulate of the country of intended use to determine what type of birth certificate may be required.
To start the process of getting an apostille for a Florida birth certificate, you must first have a certified copy. If you need several birth certificates apostilled, for each Florida apostille you will need a certified copy. Please note that, under no circumstances, can a Florida vital record (including a birth certificate) be notarized. If the Secretary of State sees any kind of notarization on your birth certificate, the document will be rejected for an apostille.
What does a Florida apostille look like?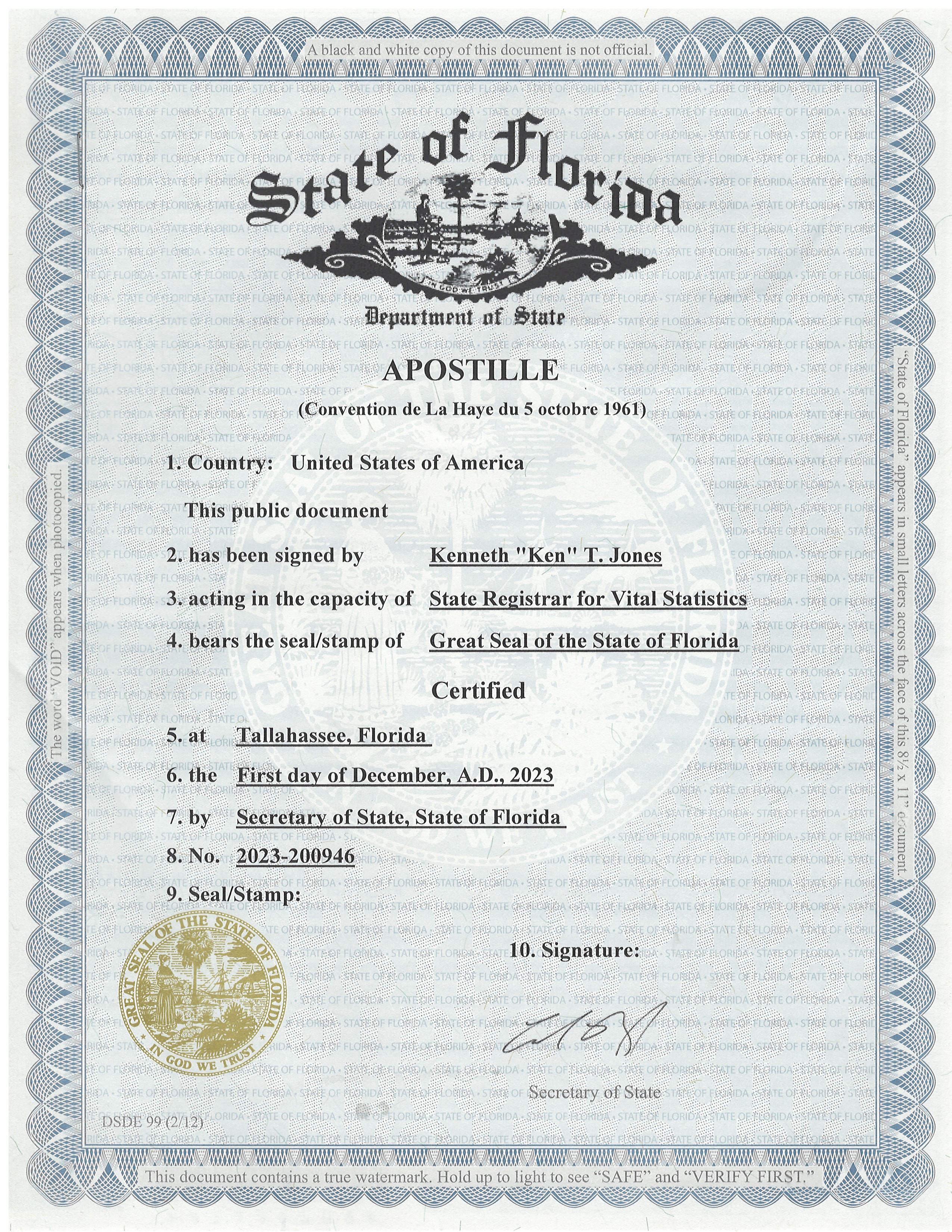 In the State of Florida, as in all U.S. states, an apostille is a separate page attached to the document by a staple. It is signed by the Secretary of State (facsimile signature) and has the Great Seal of the State of Florida.
Price, processing time, order form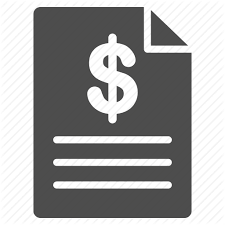 Florida apostille: $175
USPS Priority mail (within the U.S.): free
You will find more shipping options in the
Order Form
Processing time: 4-6 bus. days + mail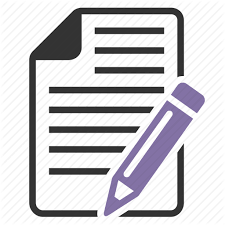 Please complete the Order Form and mail it with your original document(s) to
Foreign Documents Express
331 Newman Springs Rd., Bldg. 1
4th Floor, Suite 143
Red Bank, NJ 07701
If you are sending your document(s) from a foreign country, please use FedEx, DHL or TNT, and email the tracking number so that we can watch for your package.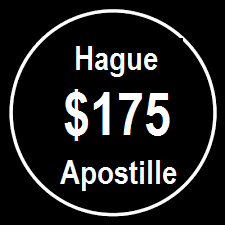 No hidden fees.
Our guarantee: If we are unable to get your documents apostilled or legalized, we issue a 100% refund, we do not keep any service fees.