Certificate of Dissolution of Marriage vs. divorce judgment
The State of Florida issues two kinds of divorce records: Dissolution of Marriage Certificates and certified copies of Divorce Judgments.
We strongly recommend to contact the receiving foreign agency or the Consulate of the country of intended use to determine what kind of divorce record may be required.
Florida Dissolution of Marriage Certificate (also called a "Divorce Certificate" or "Certification of Report of Dissolution of Marriage") is issued as an abstract of the information taken from the judgment and is acceptable as evidence that a dissolution was finalized and granted. The actual judgement may be obtained from the Clerk of Circuit Court in the county where the dissolution of marraige was granted.
After a dissolution of marriage (divorce or annulment) has been recorded with the Clerk of Circuit Court, the Clerk forwards a report to the Bureau of Vital Statistics for permanent filing. This process takes approximately 60 days. If the current dissolution of marriage is less than 60 days, the Dissolution of marriage certificate is not available.
The Divorce judgement may be obtained from the Clerk of Circuit Court in the county where the dissolution was granted.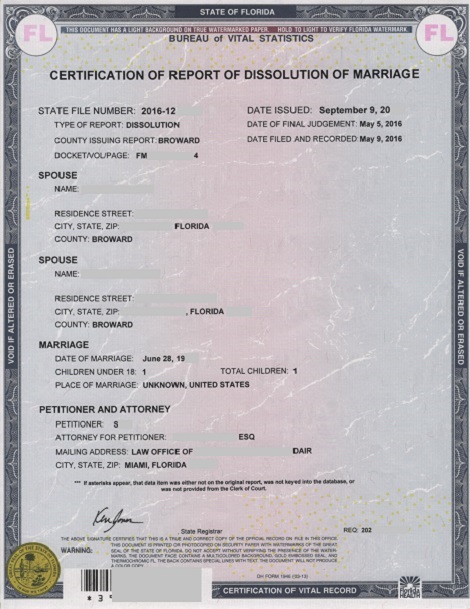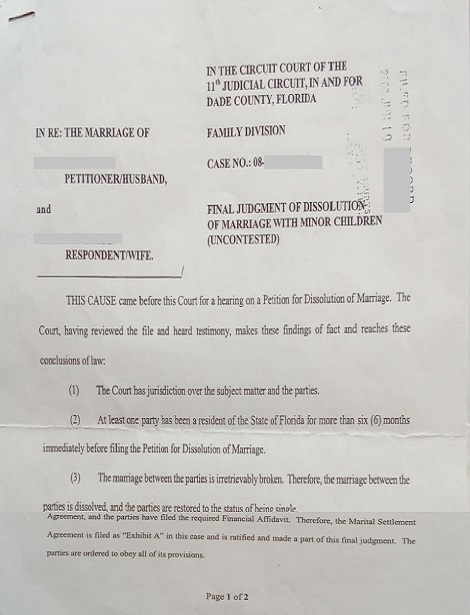 To start the process of getting an apostille for a Florida divorce record, you must first have a document that will eligible for an apostille. If you were asked for several apostilled divorce certificates (judgments), for each Florida apostille you will need a separate certified copy. Please note that, under no circumstances, can a Florida vital record (including divorce certificates or judgments) be notarized. If the Secretary of State sees any kind of notarization on your document, the document will be rejected for an apostille.
What does a Florida apostille look like?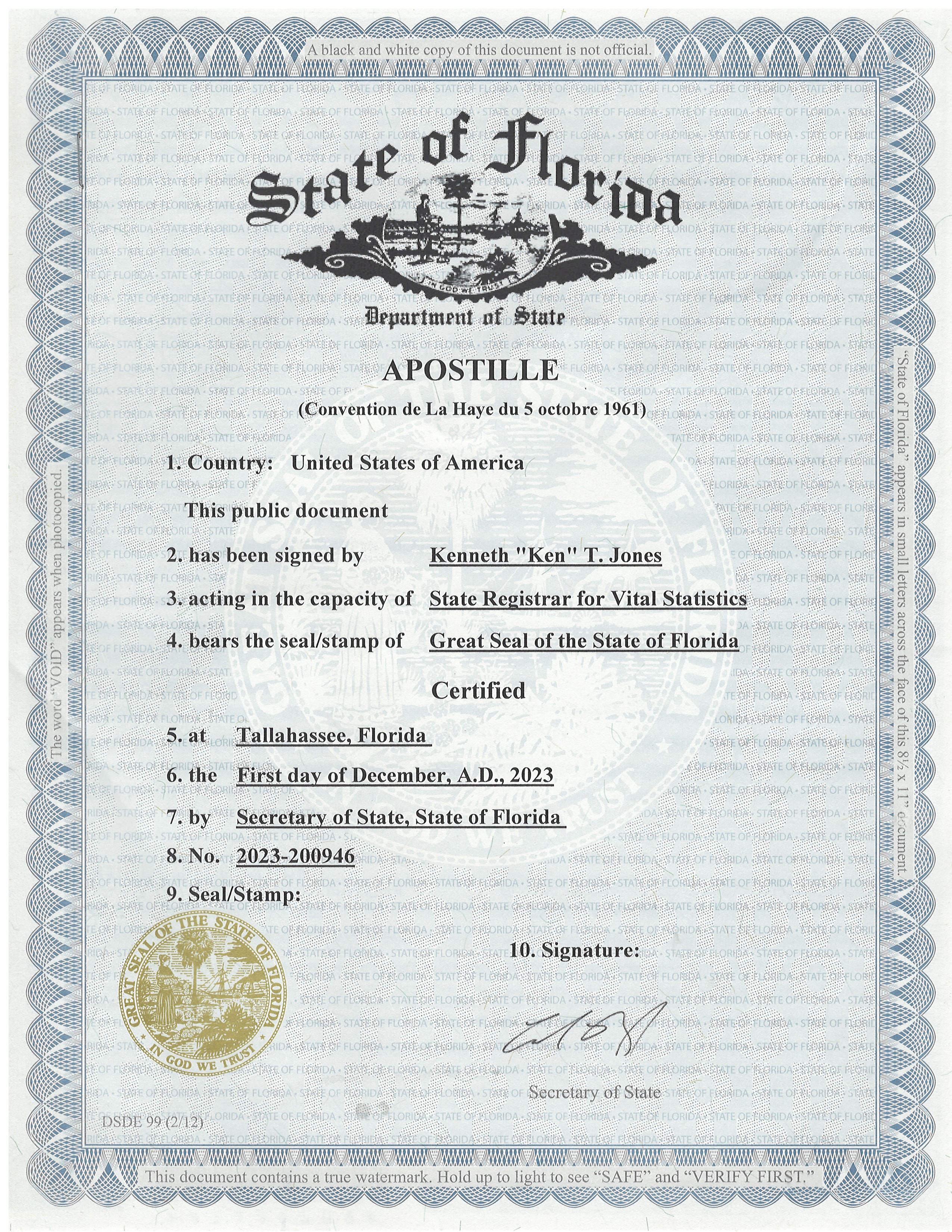 In the State of Florida, as in all U.S. states, an apostille is a separate page attached to the document by a staple. It is signed by the Secretary of State (facsimile signature) and has the Great Seal of the State of Florida.
Price, processing time, order form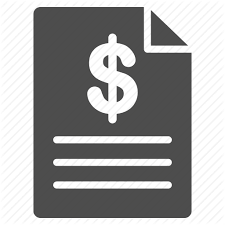 Florida apostille: $175
USPS Priority mail (within the U.S.): free
You will find more shipping options in the
Order Form
Processing time: 4-6 bus. days + mail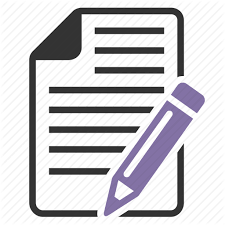 Please complete the Order Form and mail it with your original document(s) to
Foreign Documents Express
331 Newman Springs Rd., Bldg. 1
4th Floor, Suite 143
Red Bank, NJ 07701
If you are sending your document(s) from a foreign country, please use FedEx, DHL or TNT, and email the tracking number so that we can watch for your package.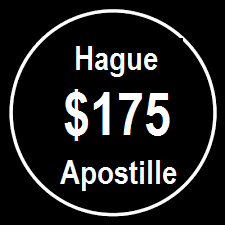 No hidden fees.
Our guarantee: If we are unable to get your documents apostilled or legalized, we issue a 100% refund, we do not keep any service fees.